Important steps of the history of the company
1. Founders Carl Tiedemann, Schmidt & Hintzen from 1833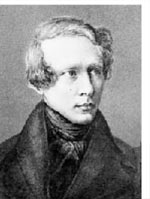 One of the prime fathers of this history is Carl J. P. Tiedeman. In 1833 the "Carl Tiedemann Chemische Werke Coswig-Dresden" was found. His major customers were shipyards and the railway. According to the historical tradition, he counted 40 associates in 1888.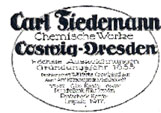 In 1916 the number of associates raised up to 200. His array of products ranged from pure amber-floor-gloss paint to cellulose varnishes.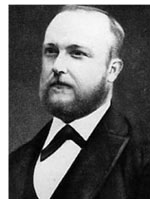 The co-founder Julius Schmidt found the "Coswiger Lack- und Farben-Fabrik" in 1881. In this period one of his bestsellers was "Porzellan-Emaille", snow-white with brand name "Leuchtturm" for exterior and interior use. Amongst others his product range contained furniture coatings, machinery paints, asphalt coating and polishing coats.