Important steps of the history of the company
3. Consolidated paint and coating factory Coswig in 1927 – 1950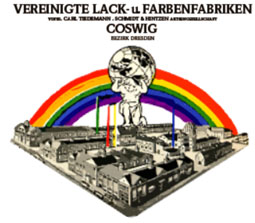 In the years from 1927 to 1950 the "Vereinigte Lack- und Farbenfabrik Coswig" was able to produce and market new and well-known products of the two proprietary companies.
At this time the customers were served by the head office in Coswig with the products cellulose paint "Vitus", coatings for automotive engineering and body construction as well as coatings for toys, coloured blanking and spraying enamel coatings, the amber-floor-gloss paint, Unicon paint colours, "Atlas" paints and "Herkules" paints.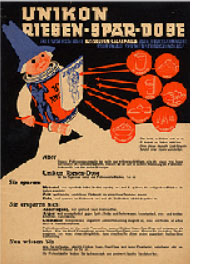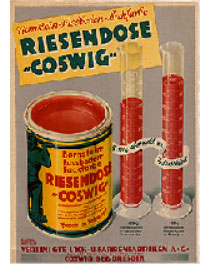 From this time pictures of illustrated advertisements have survived to this day, which – like the brand itself- stand for a coloured and gladsome illustrated way of advertisement.